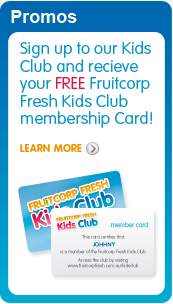 Disney Fun Snacks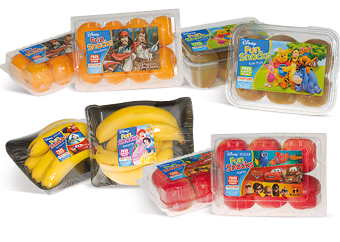 Disney Fun Snacks are a range of premium grade 'kids' sized' fresh fruit, packaged in easy-to-use 1kg punnets,  perfect for quick snacks. All packs are themed with the latest Disney characters. From the likes of Nemo, Cars, or The Incredibles; to Pirates of the Caribbean, Toy Story, Winnie the Pooh and new Disney launches. You will want to collect the free in-pack items such as stickers and other goodies featuring the latest and much-loved characters from Disney releases.
NOW as well as the fun of the little prizes inside the packages we are holding a Colouring In Competition. All you have to do is download one of your favourite Disney Pixar Character templates from the website, colour it in and send together with 1 barcode tag from your 'Disney Fun Snacks' pack. Available at selected Coles stores.
There are some great prizes to be won!
- 4 x Apple Ipod Shuffles
- 15 x Wall-E snakes & ladders games
- 15 x Wall-E plush toys




Terms and Conditions
1.        Entry is open to NSW residents only. Must contain a valid barcode from the specified product.
2.        Competition commences on 27 October 2008 and closes on Friday 16 January 2009. The prize winner will be chosen from all valid competition entries received. The prize winners will be notified by mail or email on the 31st January 2009. All winners will be notified in writing of the prize they have won and how the prize will be delivered.
3.        In the event that a winner is unable to be contacted, and all methods of communications are unsuccessful, unclaimed prizes will be dealt with accordingly. The prize remains the property of the Promoter until claimed by the prize winner.
4.        Prizes include 4 Ipod Shuffles and 15 Wall-E snakes and ladders and 15 Wall-E plush toys. Only eligible for 1 prize per entry.
5.        No responsibility accepted for late, lost or misdirected entries and all entries are deemed to be received at the time of receipt of the entry and NOT time of transmission by the entrant.
6.        All entries become the property of the Fruit Corp Fresh and may used for promotional purposes. Entrants who do not want their personal information used for the above purposes, or who want to gain access to or correct their personal information should contact Fruit Corp Fresh.